Celt has reinjured his CCL
Started by
Sue R
,
May 24 2012 05:27 PM
Posted 18 June 2012 - 05:52 PM
Just wanted to pass along my thoughts and well wishes for you and Celt!

Vicki

Border Collies: Daisy, Devon, & Teak
Kitties: Merry Cat & Mr. Magoo
Chickens: Dixie, Fran, Mabel, and Hattie

"Border Collie is my co-pilot"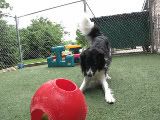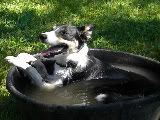 Midwest Border Collie Rescue
---
---
0 user(s) are reading this topic
0 members, 0 guests, 0 anonymous users
Copyright:
All posts and images on this site are protected by copyright, and may not be reproduced or distributed in any way without permission. Banner photo courtesy of Denise Wall, ©2009 CDWall. For further information, contact info@bordercollie.org.