Dan and I flew out of San Diego on Wednesday. Last year, I never managed to see Dan loaded or unloaded but this year, I saw him being loaded or unloaded several times, and have to say that I was very impressed with how the employees at Alaska Airlines handled his big, heavy crate. At each loading point, I am brought a tag from his crate to let me know that he is loaded and ready to go. That was so reassuring.
Here he is at San Diego, ready to load and making a new acquaintance.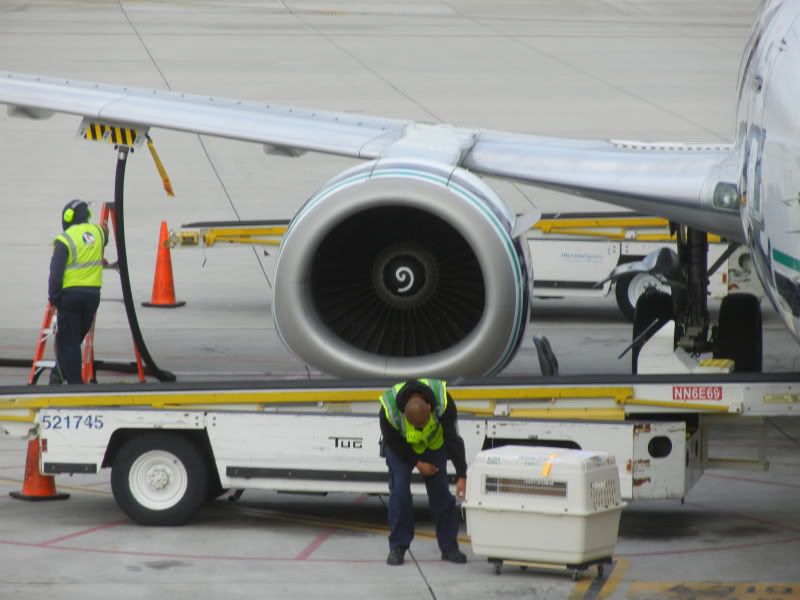 We had clouds much of the way up California but did manage to see Mt Shasta and then, in Oregon, Crater Lake. Magnificent sights!
Mt Shasta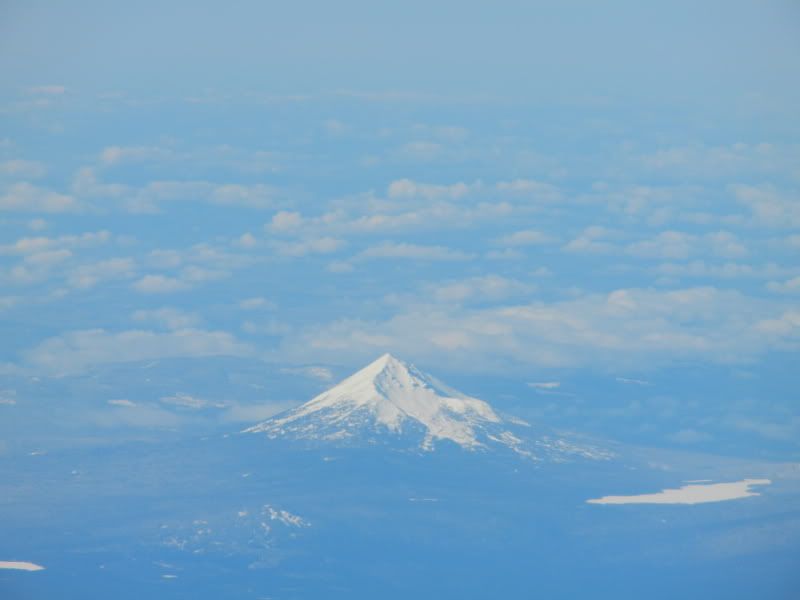 Crater Lake