I havent posted any photos in a long time.
This is Hannah, Tess and Turbo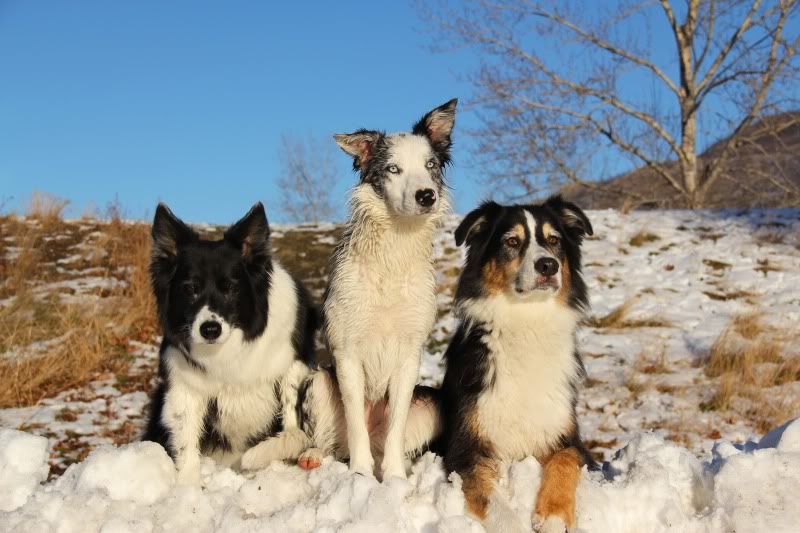 Hannah is 13.5 now and her heart really isn't doing well. She collapsed on me at the beginning of Dec after running 100 feet or so full speed to me - so now no more agility or long walks which she isn't impressed with because she doesn't think she has anything wrong with her. Tess is 10 months and Turbo will be 7 on Jan 2nd.
Tess and her best friend Enzo. People don't believe he's an aussie because he's black and white, and dont believe Tess is a border collie. She's a husky or a heeler or an aussie mix.
Evil Fangs
More Evil Fangs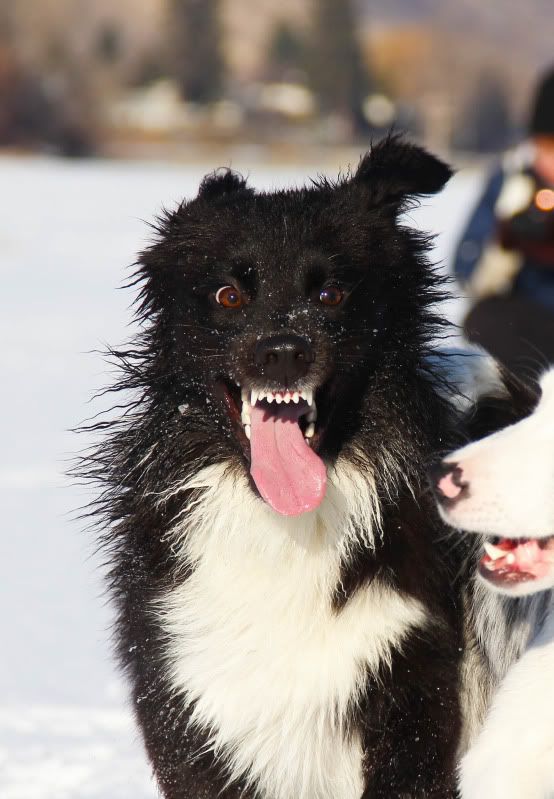 One of the things I love about a border collie...the stance, the stare and the creeping.