Here are a few pics from Hop Bottom. I'm not sure I've got all the captions right, so anyone who knows is welcome to jump in and correct me.
Mary Brighoff's Lance (?)...Mary's Val x Mark/Renee's Peg? Thursday
Walt Jagger's Gem on the drive, Thursday P/N.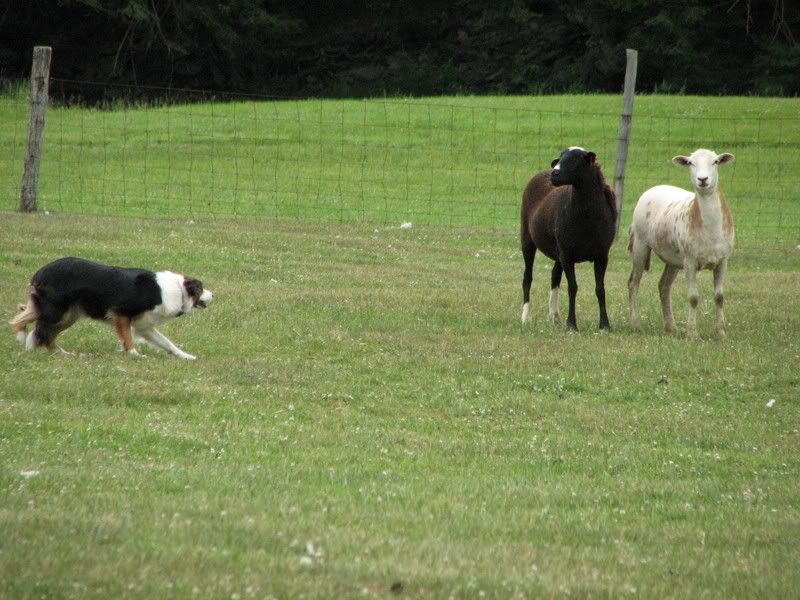 Michael Heasley's Tait on the drive, Thursday P/N.
This spotted sheep had challenged nearly all the dogs Thursday and Friday. I think this is one of Anne DeVine's dogs. S/he finally stood it down, but if I recall correctly, they timed out.
John Clemmer's Gail through the drive panels, Friday P/N.