Tikkle and two of her cows this morning.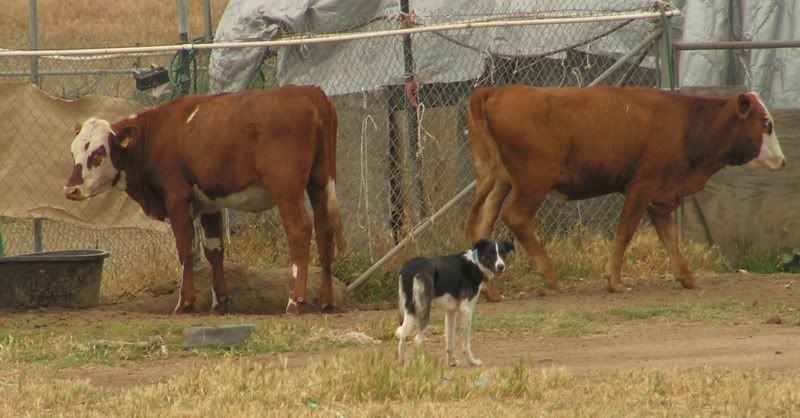 Here she is in her new T-shirt, courtesy of KelpieGirl: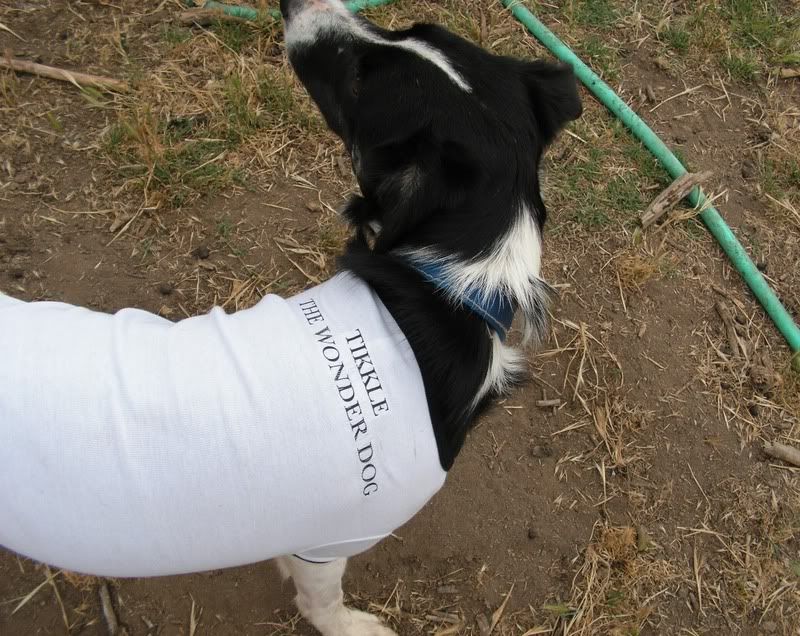 And here's a link to a little video of Tikkle working cows this morning.
Tikkle Working Cows
Mom, what's this shirt thing?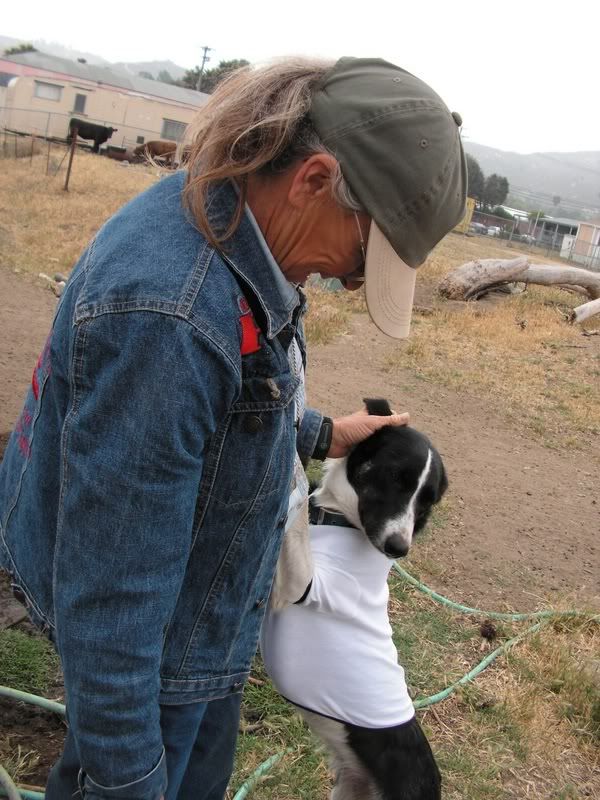 Looking good, still some short fur here and there.
Friend Daisy sneaking in for a scruffle too.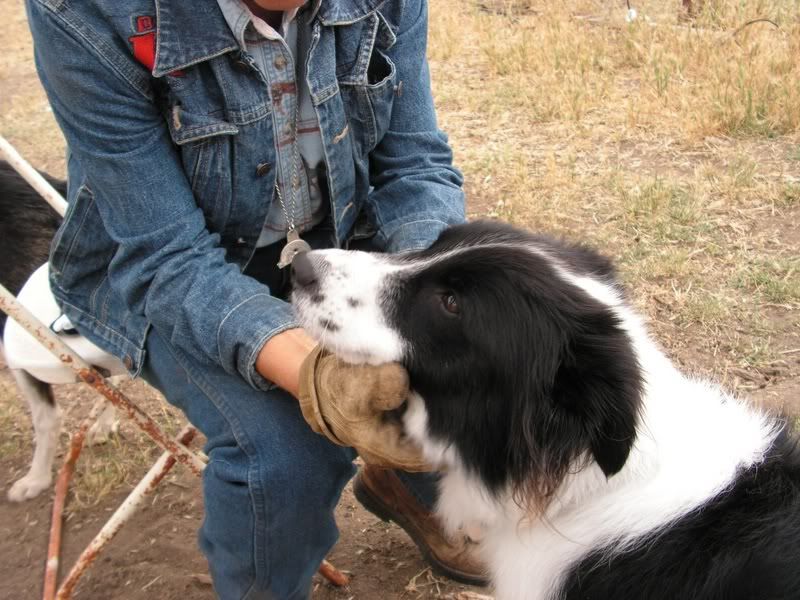 Cousin Cross (on left), who came in 7th in the Nursery Division at Nationals last week, and his buddy Merlin.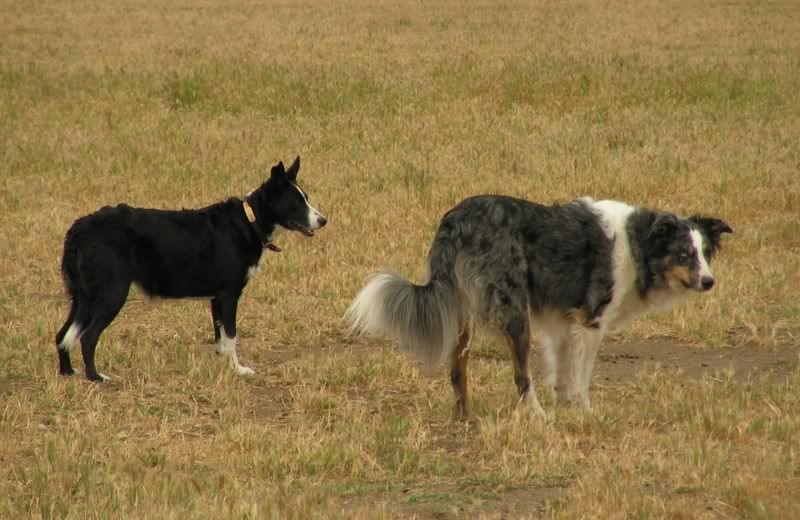 Merlin and Cross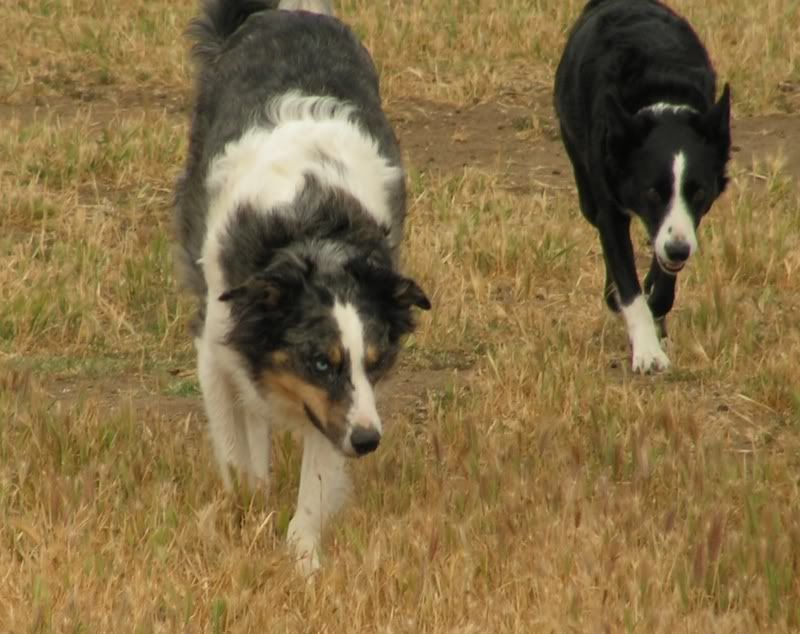 The source of all the problems, the blasted foxtails! These came out of Daisy's fur on the second comb-out, at home.