Been farm sittin' and the dogs are in heaven. Freya is helping me with the chores while the puppies just get in the way
Frankie and Sage have both got in with the sheep by accident a few times. They sure are little pistols! Absolutely no back down, even though these are NOT dog broke sheep; they charge straight at a dog if challenged. These were taken in the barn while I was putting out hay.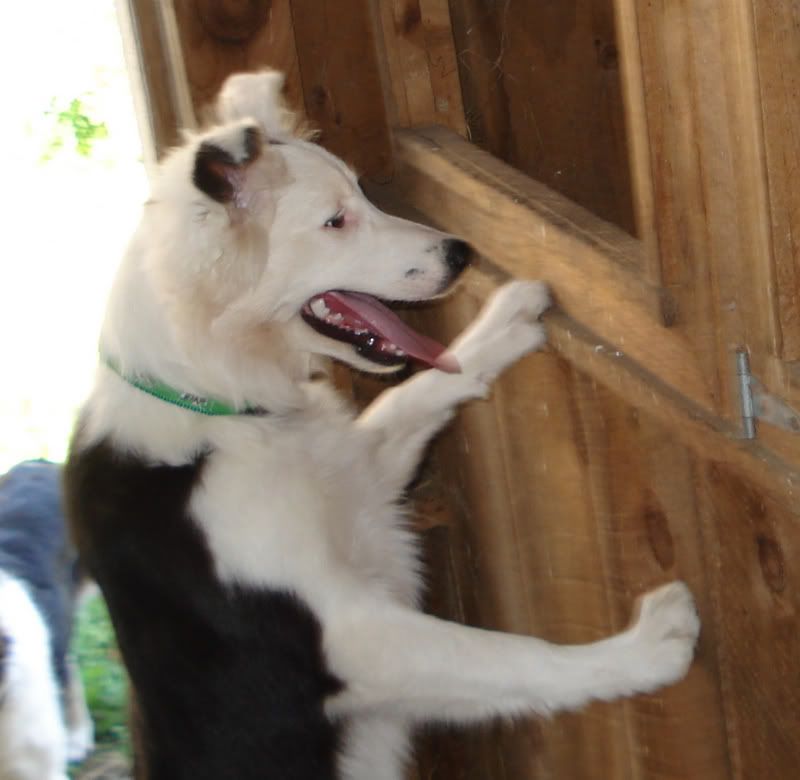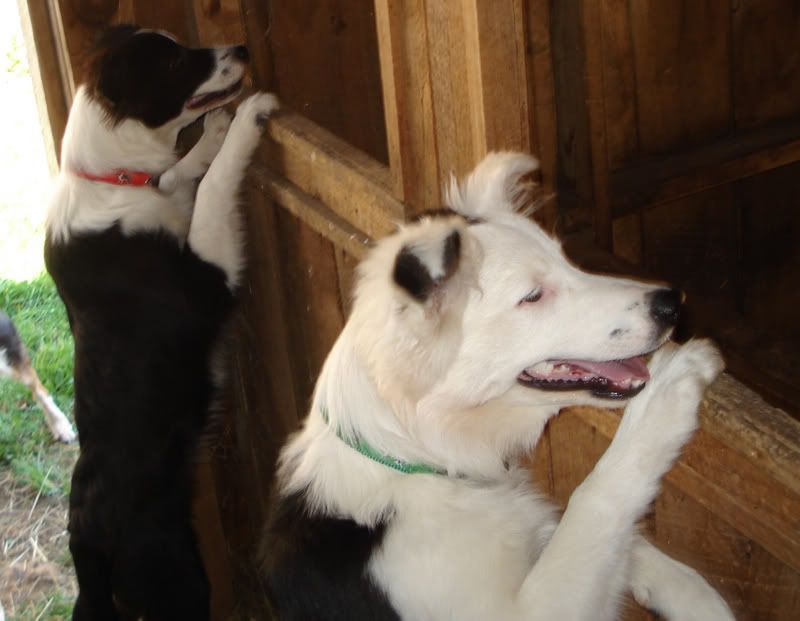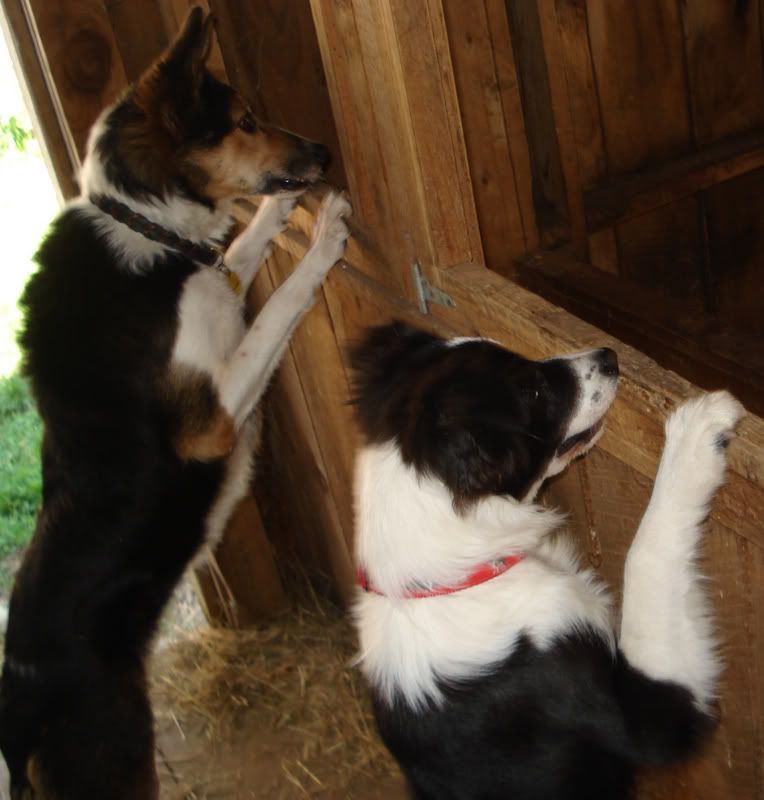 Let me at 'em! (not long after this Frankie jumped over and went after them)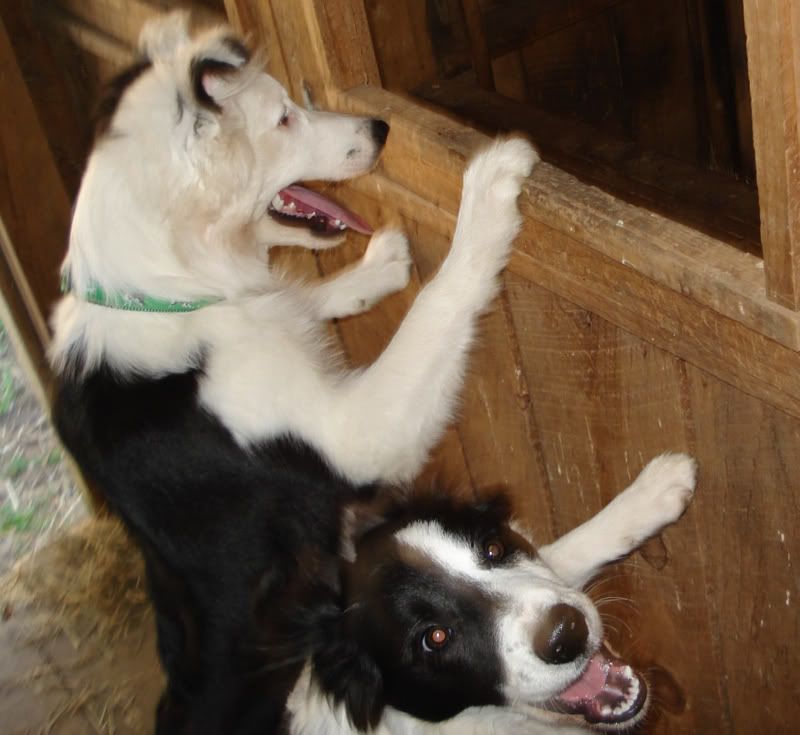 After a long day of "work."