These dogs are, indeed, a life-changing experience! Dan, the Surfer-Dude, returned to his southern California roots yesterday, via Alaska Airlines. A long day, he crated at Reagan (Washington DC)at 6 am EST like he'd been flying all his life, and took off for San Diego Airport (via Seattle) a long 12 hours away (and one plane change).
The dog was a trooper - well-behaved at the airport, clean in his crate, surprising me nicely every step of the way. For a dog that has not been off the farm very much, he took everything in stride. At San Diego, we were met by that very small bundle of high energy, Anna Guthrie, Dan's breeder and owner of Stockdog Ranch.
Here's Dan, riding in the backseat of Anna's truck - the caption could be, "Are we there yet?"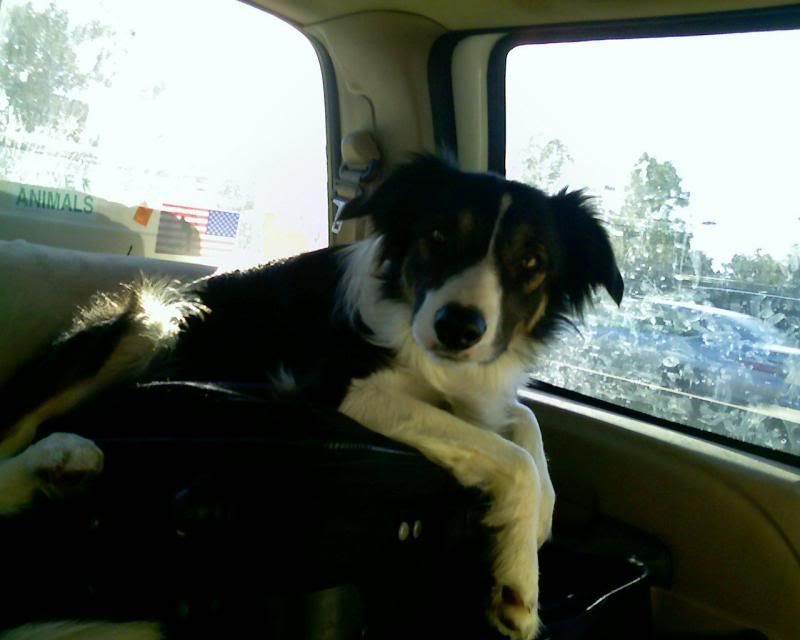 And an early view of the beautiful ranch where Dan (and I) would be stationed for our tour of Stockdog Boot Camp.