We did well! Okay, Eve did well and I managed to hold myself together. At least I didn't fall on my butt. Speaking of which, a lot of these photos are cropped because I don't want to show said posterior to the boards - so excuse the lack of stock in some of them. Also excuse the quality, my mom tagged along to take photos but doesn't do much more than point and shoot.
Eve waiting to goooooo: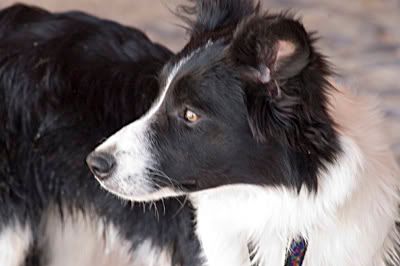 She was in "whee" mode at first, going 100 miles per minute, scaring the crap out of me and making the goats run - surprisingly, she was just trying to bring them to me... at 100 miles per minute. ack. My knees are bruised from the goats slamming me every time Eve brought them around at warp speed.
She slowed down (well, not slow, but to the point where she was no longer a black blur) and worked quite nicely after that. I felt really comfortable with her... surprised me a bit, I expected it to be hellish.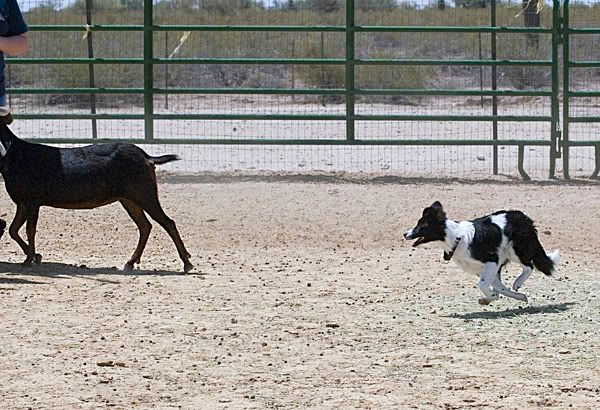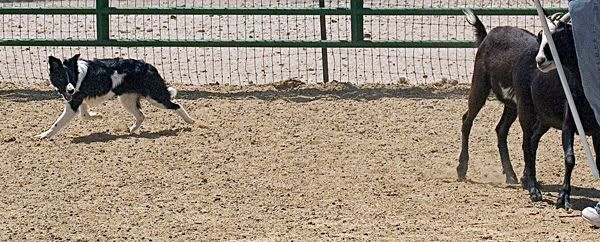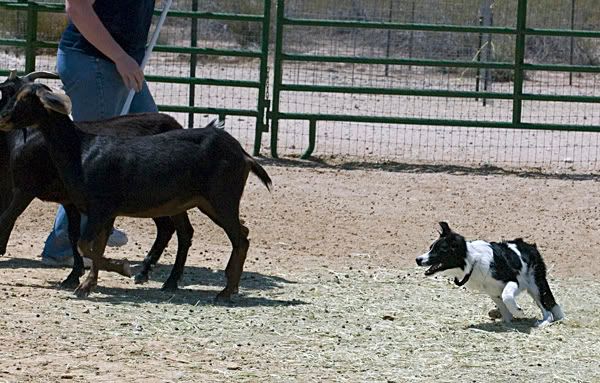 The trainer agreed to work her for me so I could get a picture, and of course none of mine turned out. This was the best I got.