Today Ouzo is 2 years old! I can't belive how quick time passes and what a grown-up (looking) dog I have! I was hoping to wake up this morning and find that suddently he'd mature over night. Ohhh, well, guess it's going to take my goofy funny boy another few years before he grows a few more brain cells
Just as I type he's in the bedroom, killing an empty carboard box of Mike's Hard Lemonade in the middle of my bed
There's no better present than the box it came for *for his mommy*.
The last year has been a year of growth for both of us. This fall we started both agility and herding, and he's proven he's good at both, although if he could get some sheep to walk in front of him on the A-Frame and the dog walk, I swear he would enjoy agility even more
Exactly like on his first birthday, we woke up this morning to find the first snow of the season!
"Thank you for my present, mom, I love snow!"
Since it was snowing hard this morning (by now it's all melted), and I didn't feel like driving to Petsmart, according to our plan, so he can pick up toys (we'll go tomorrow), this is what my dog did on his birthday.
Can we go outside? Can we go outside? Please? Listen, can we go outside? Look, I brought my frisbee, so let's go outside, ok?!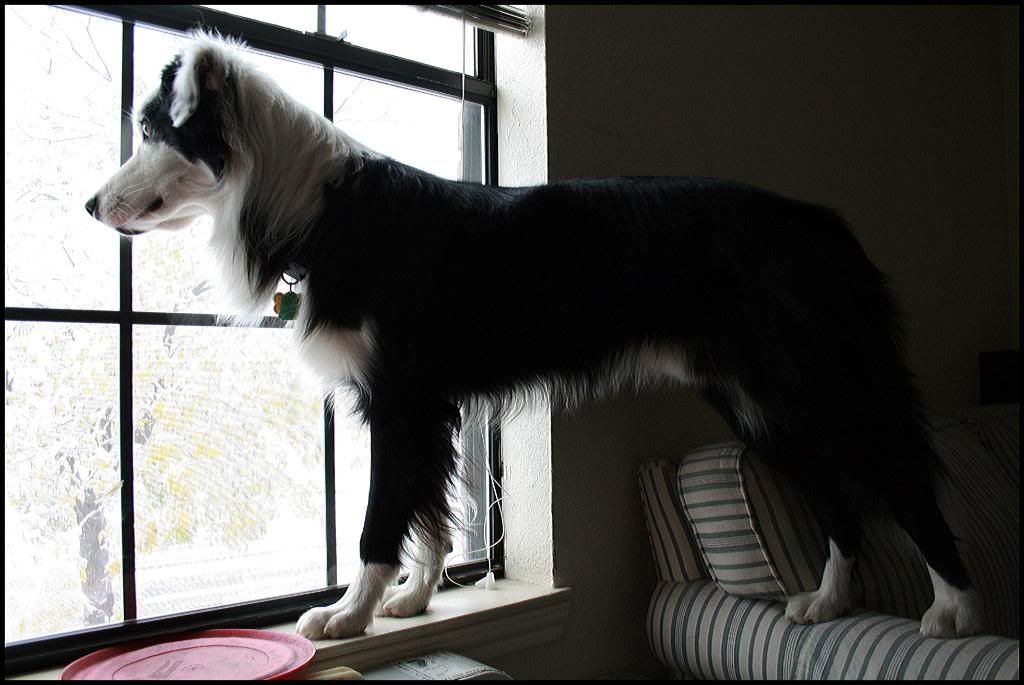 Napping sounds good, too!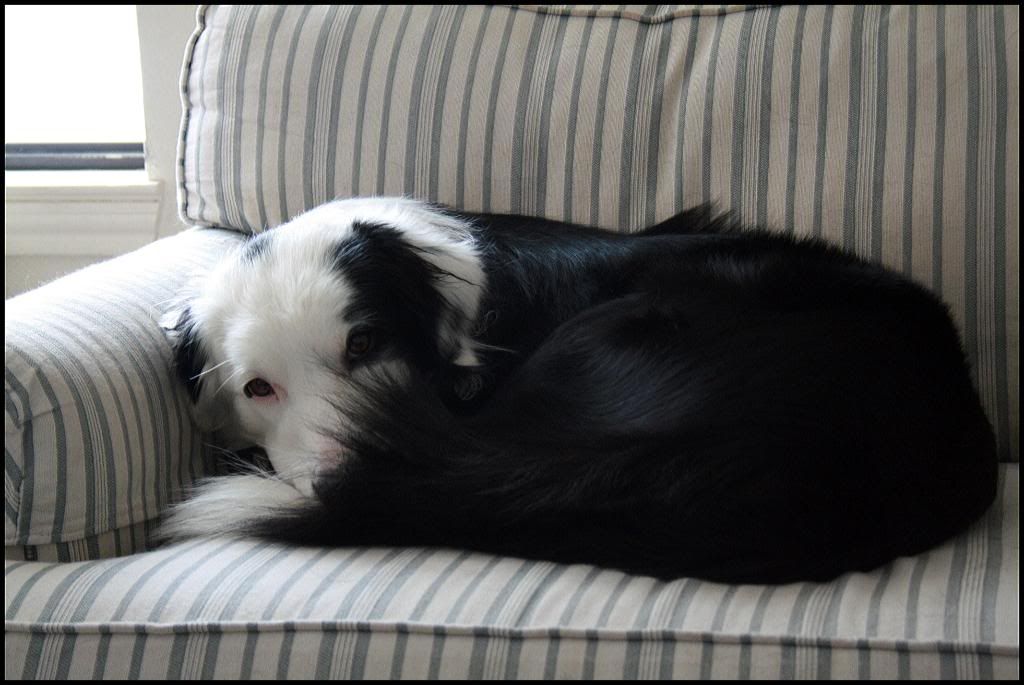 Caught in the act!
It's what today? My birthday?
Really? My second one? Wow.... I don't even remember my first one, must have been a great one!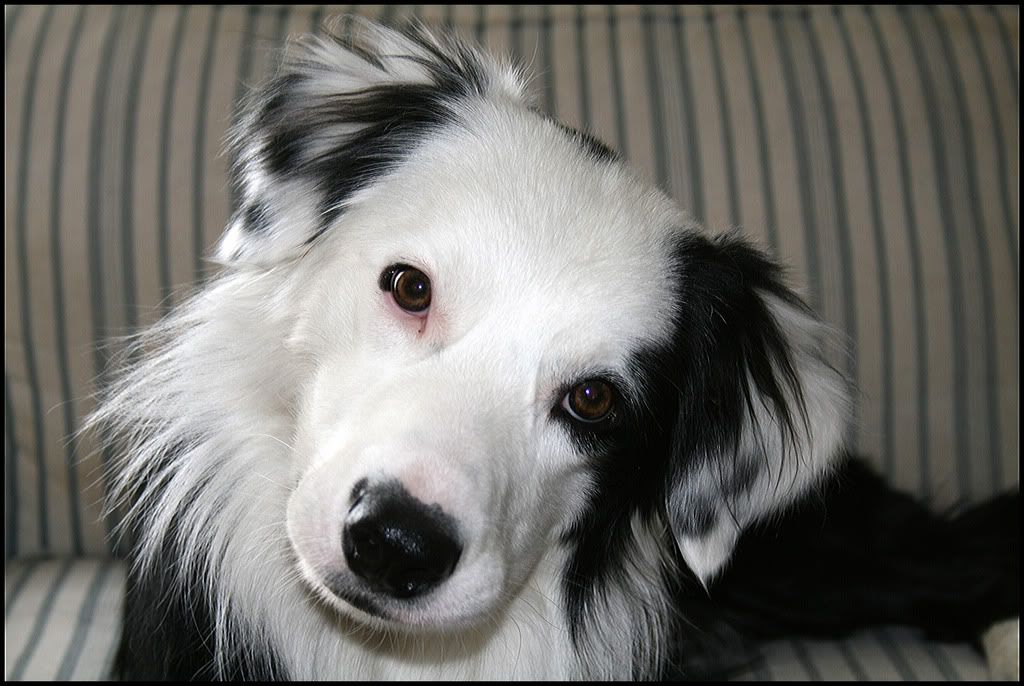 More pics to follow