Disclamer: The Topic Description is Ouzo's personal opinion - he is solely responsible for such statements
.
So we took the big step and scheduled an appointment with a great trainer. Million of thanks to Laurae who made this possible!
It's about 1 hour away from where we live, in a land of farms and sheep, horses, lamas and everything else! I didn't even realize there were such things around Denver (yup, I'm a city girl who moved here 2.5 years ago, excuse my ignorance
)
When we got there, the trainer had another dog in the pen, and Ouzo instantly became interested in the sheep and everything that was going on. When our turn came, the trainer took him by the leash and got him in the pen with her. Well, that's when Ouzo showed he is a big moma's boy!
Mommy told me not to go with strangers...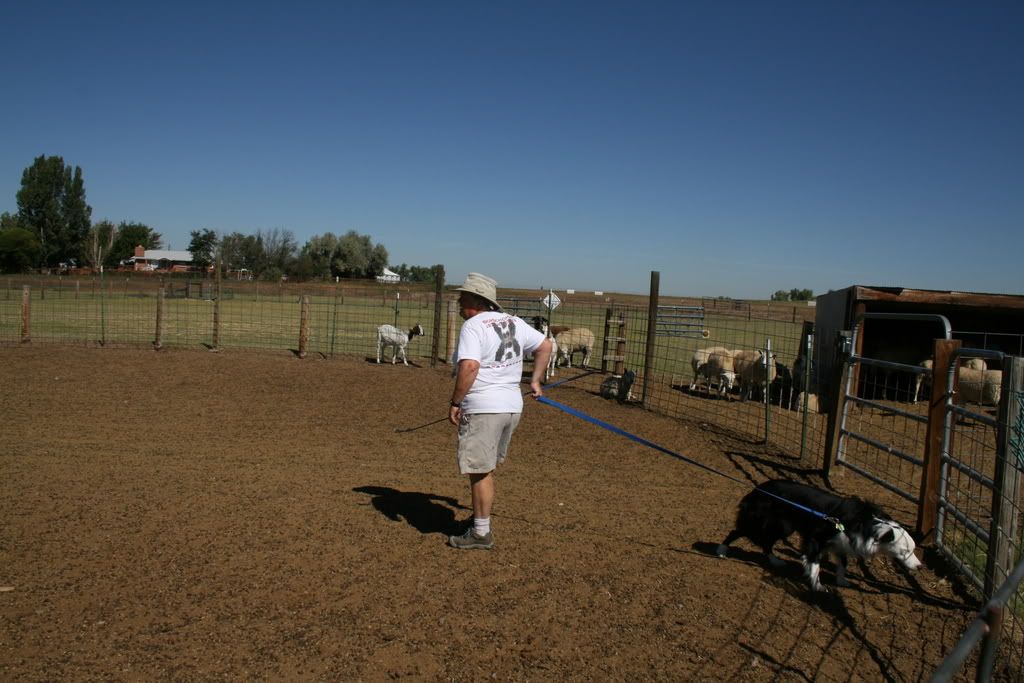 Lady, I don't know why you want me to go with you...Have I met you before?
Moooommmmyyy!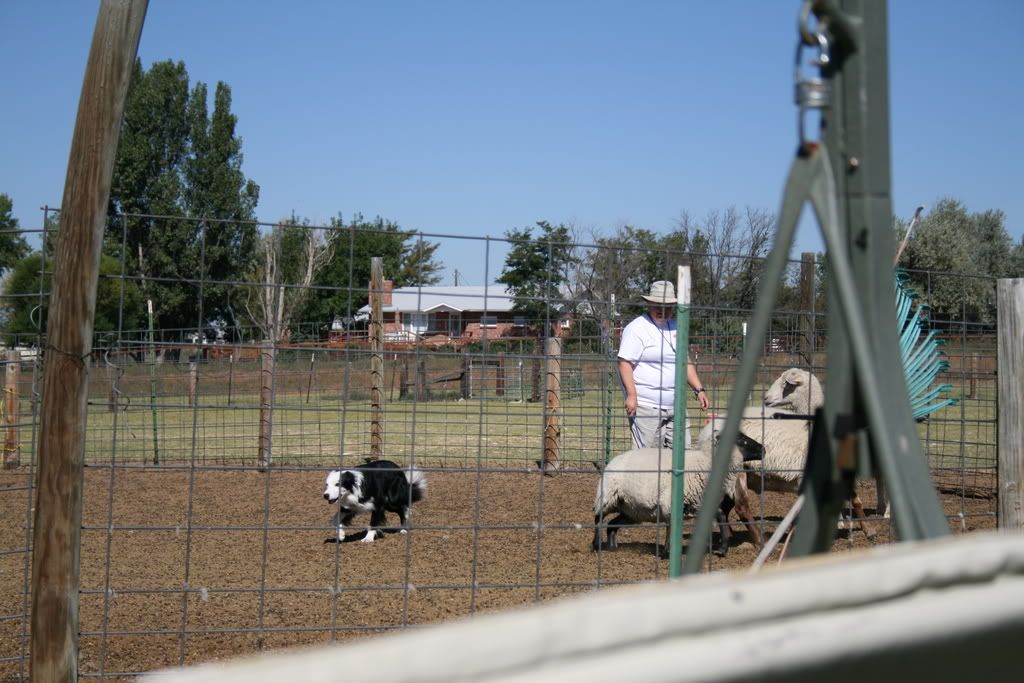 What a big wus!
Cathy then asked us "Does he want his daddy, or his mommy?" "I think he wants me", I said. Which was true.
Because the INSTANT I stepped in the pen, Ouzo found his courage again and this is what we saw the next seconds!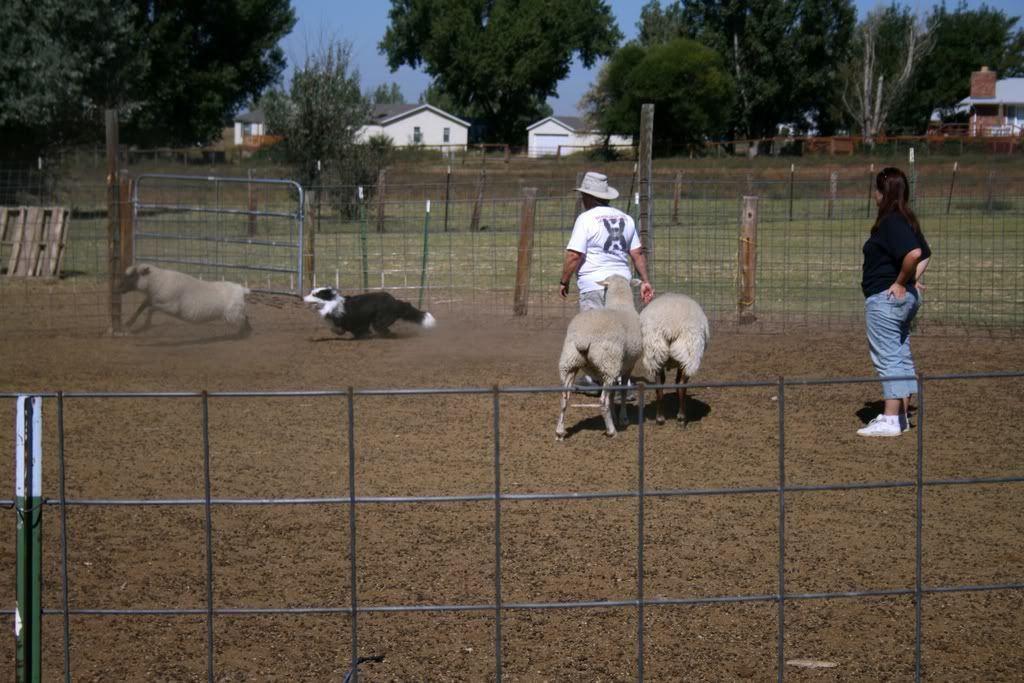 Great improvement, but it didn't stop. He went into a running frenzy, trying to keep the sheep together and make them stop moving.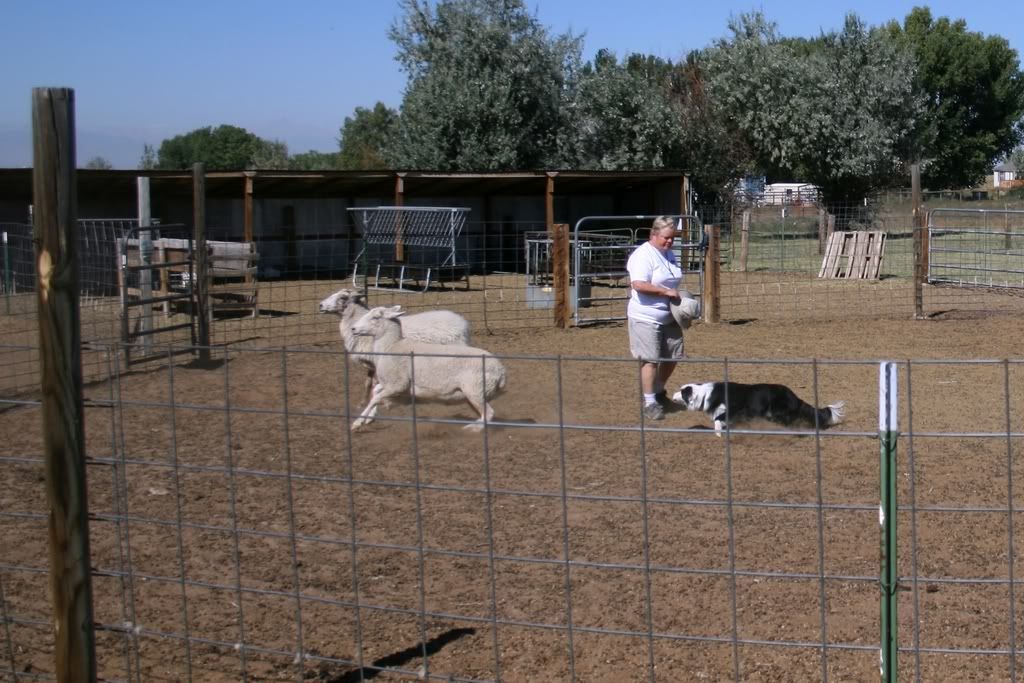 He didn't even glance at me after I got in, so I slowly retrieted and eventually got out of the pen, leaving him with the trainer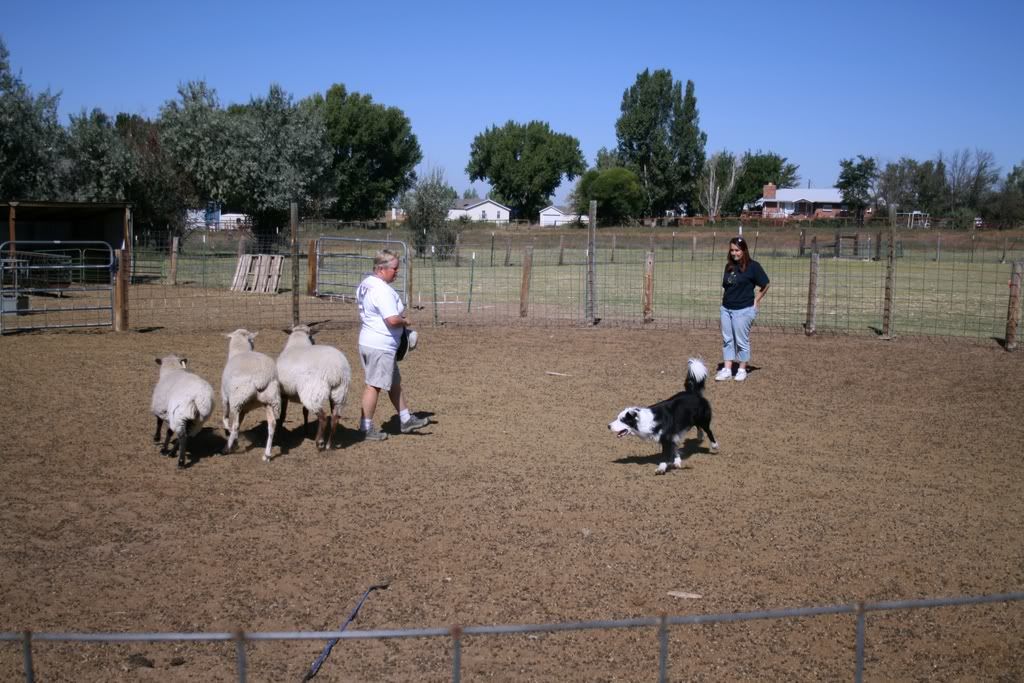 He kept running in circles, changing direction, but never actually stopping. Of course any of his manners went out the window (or out the pen) immediatly after he saw sheep. Sit? What's that? Down? Ha! You're so funny!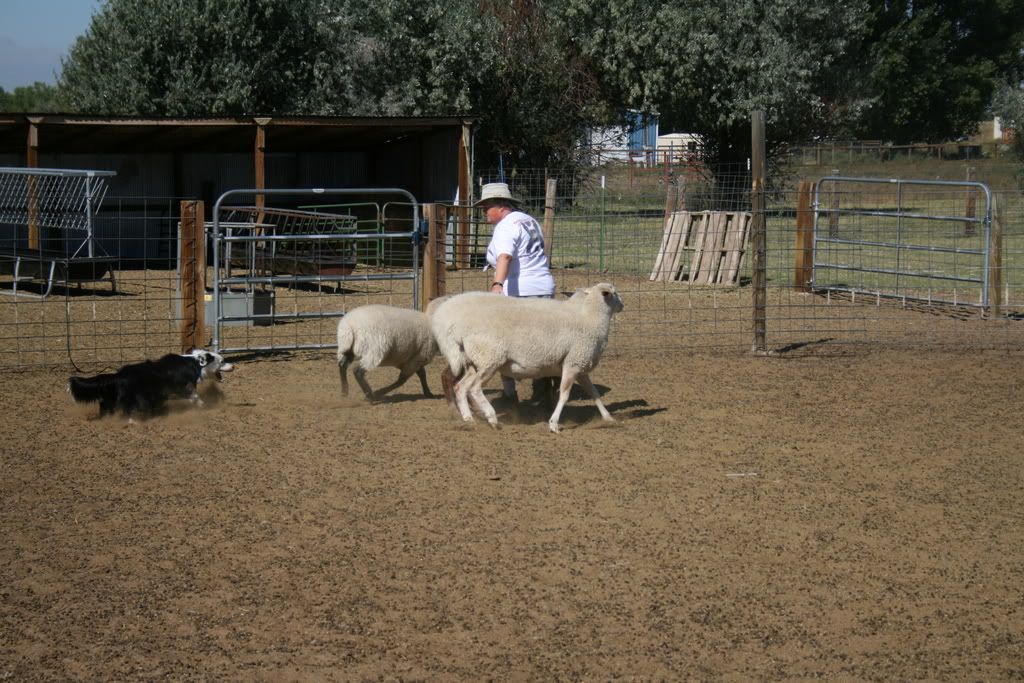 When the sheep finally surrounded Cathy and stood still, he found his OUTSIDE voice, and man, that was LOUD! The second one would move, he would get in their face and yell at them. Morron.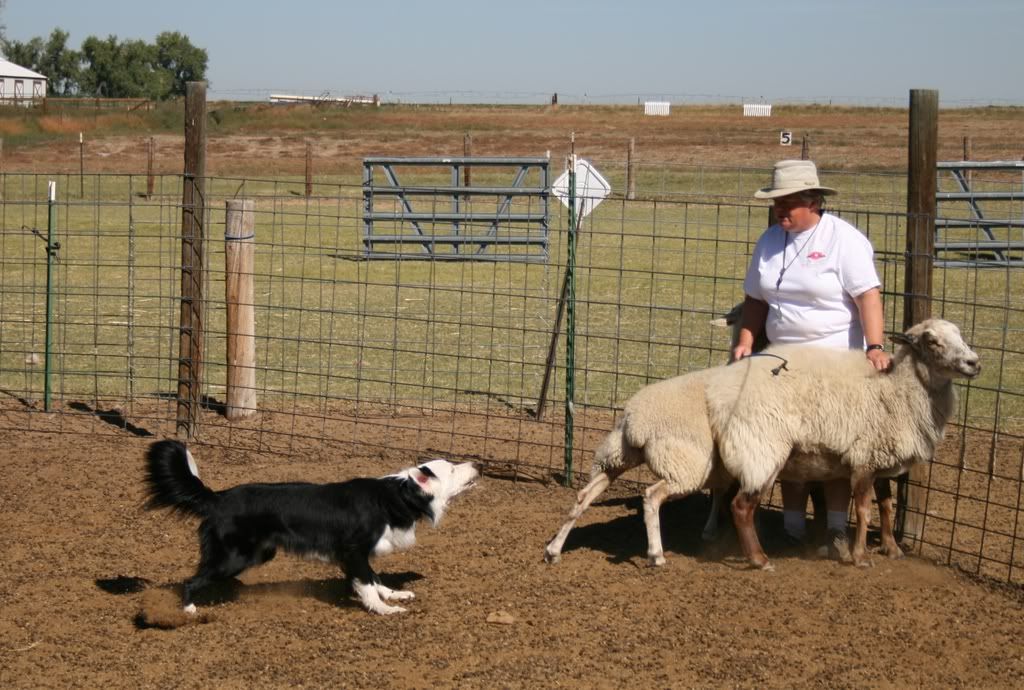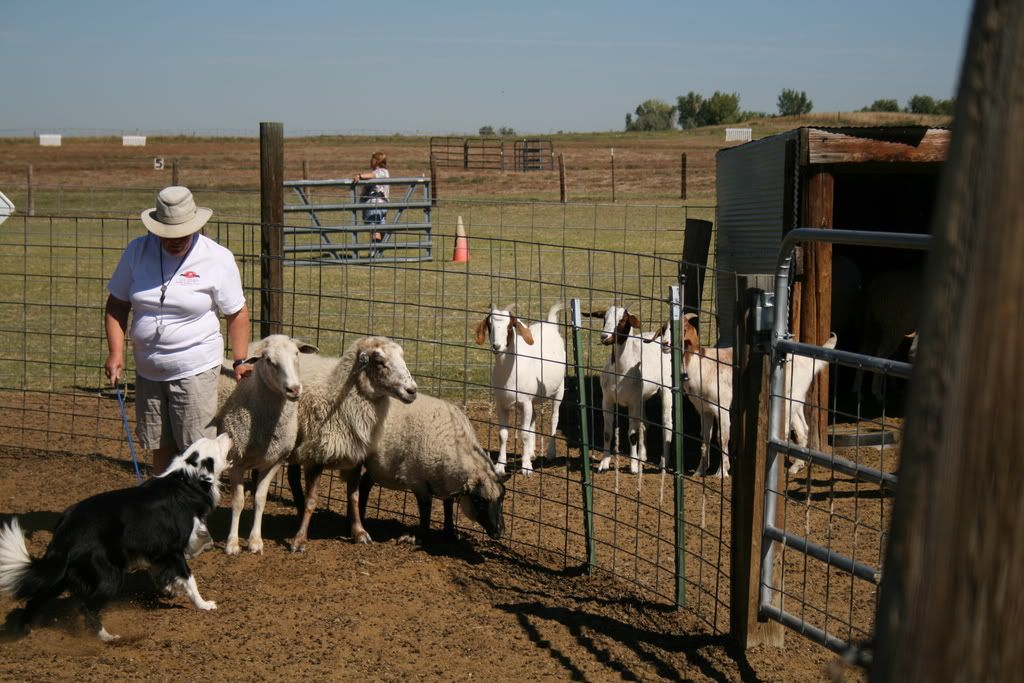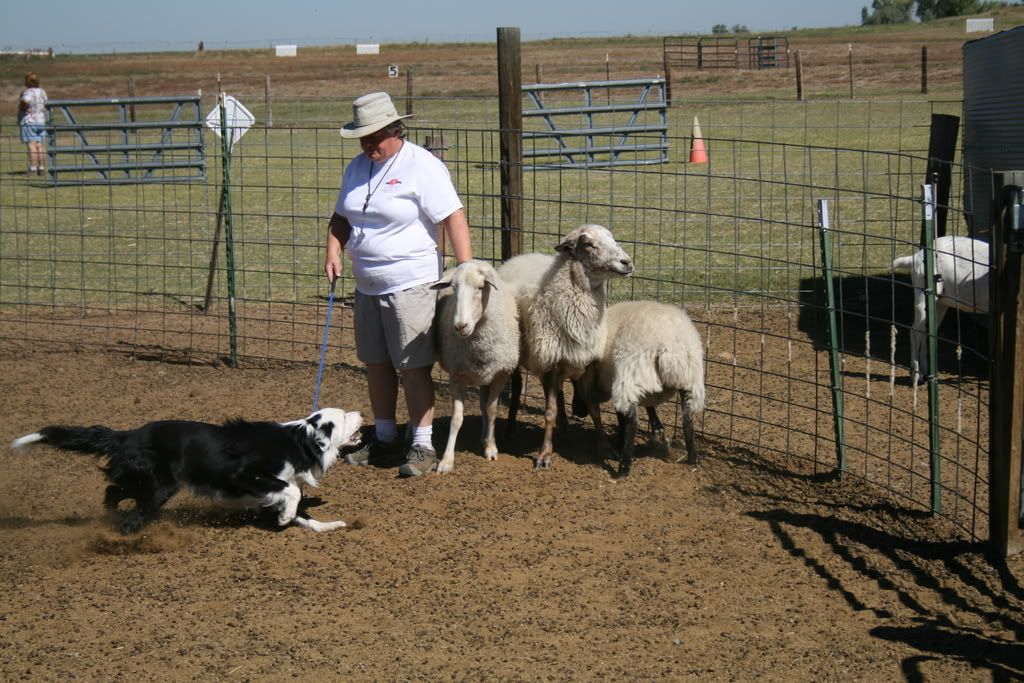 This is a dog who in every day life is
not
a barker. Bwwaaahhahaha, tell that to the sheep! I don't know if he was scared or what was going on, but he sure yelled at them. Keep in mind, this was the first session - there were 3 total. By the second time he got in the pen, he calmed his barking at Cathy's command, and the third time was even better, he only barked a few times.
(con't)