We've had our 4th lesson yesterday. Unfortunatly the month and a half of hiatus we took - due to the trainer's busy schedule - didn't quite help with our progress and Ouzo regressed in certain aspects.
The glimpse of self control and trainer respect we saw last time was all gone down the drain. He acted like a roudy teenager, blantly ignoring what Cathy was telling him to do. To the point that, when asked to stop circling the sheep at breakneck speed and lay down, he turned around and purpusely looked up to the sky, marked a fence in protest, pooped (!) and went to the other side of the pen pretending to sniff other sheep across a fence. All while glancing to see if the "mean lady" has disapeared now and he can go back to sheep.
"Lay down? Ya talking to me?! Ohh, 'scuse me, thought you're telling that sheep to lay down, it kindda looks tired, poor thing... "
As a consequence, he had a "Come to Jesus" meeting with Cathy (ha, she doesn't know he's a Jewish dog
) in which things were clarly layed out for him, such as he doesn't get to pull such BS with her, and he gets to listen to her, work for her when she wants him to, and not try to get away on his good looks (all these were actually explained to him by Cathy in a deep voice, all while he was sitting in front of her, looking in her eyes and wagging his tail
). After this wake up call he suddently remembered all the commands and was discovering how well he can listen to Cathy. Amazing, isn't it?!
He started with 5 sheep, the most he's had so far, but due to his extreme reactivness to any movement, he got downgraded to two. You HAD to see the look of shock, frustration and humiliation on his face when he saw 3 of his 5 sheep being sent to a diferent pen.
"What, I only get 2? And look at them, they're the ugliest of all ! "
We're going back next week, when I hope to see some progress.
The good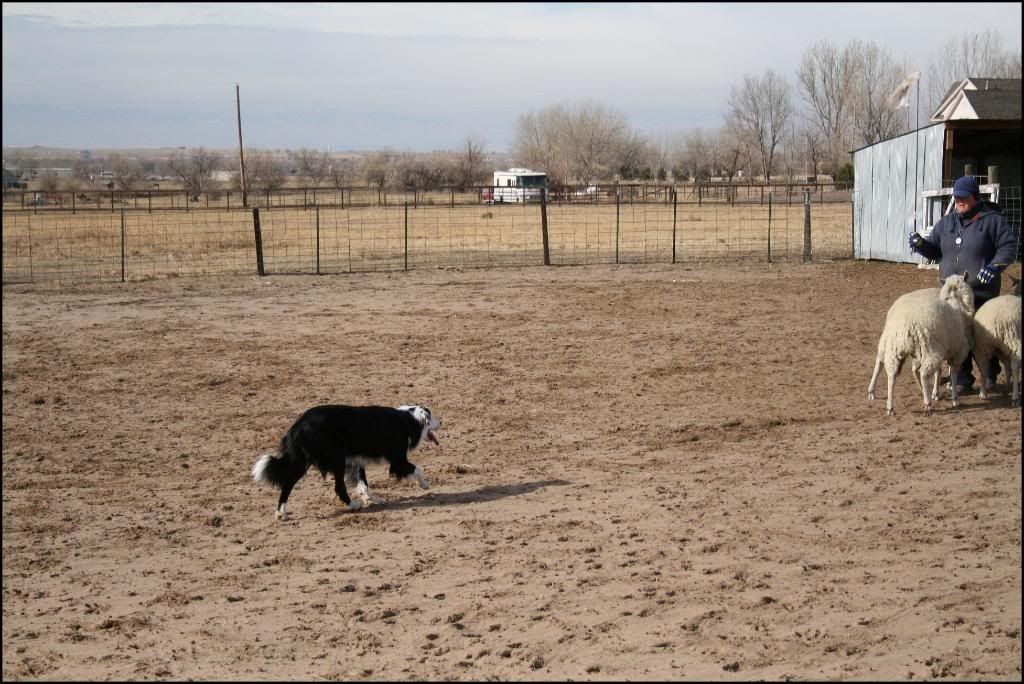 The bad

The ugly
It started calmly ... first time in the pen after 1.5 months. Good boy, lay down, wait, great job.....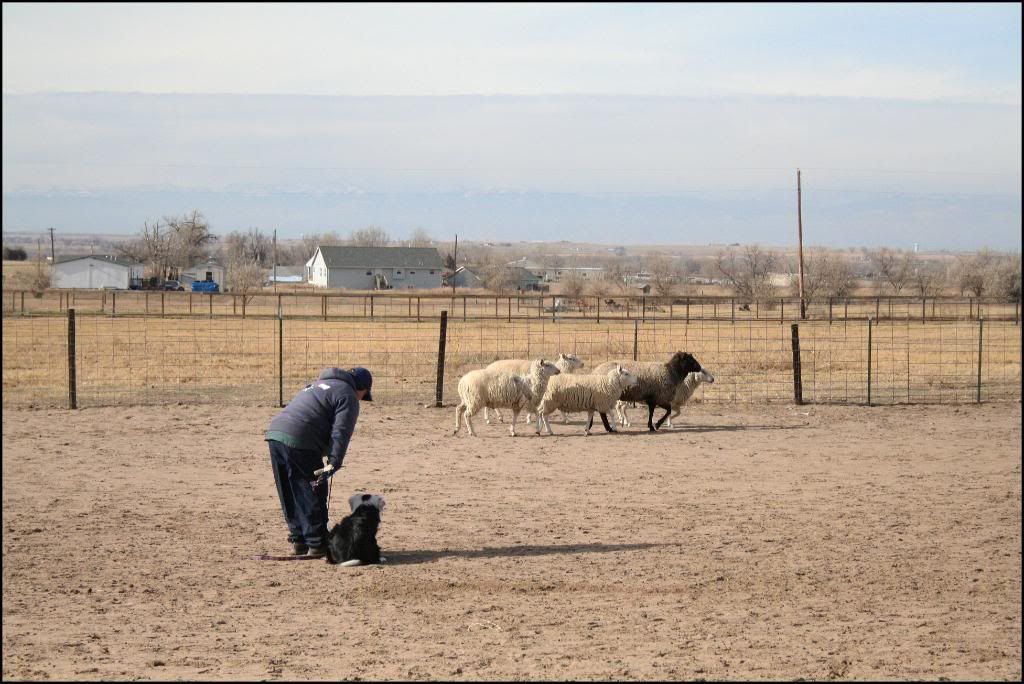 And the very next second: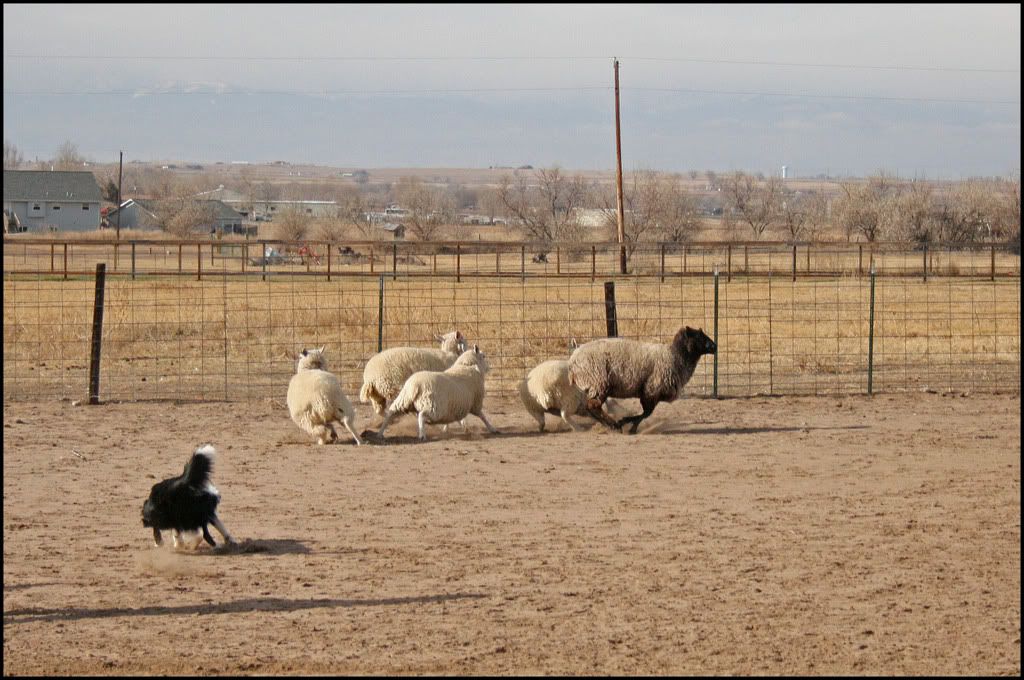 We can call this "The Road Runner"
Hmmm... btw, have there been documented cases of 2 year old dogs mentally maturing over, say, the span of a week?! Coz that's my only hope now!